Oxa requests you to provide the abdominal measurements to determine the size when you are placing your order. Oxa should fit tightly, in order to accurately measure your vitals. The sizes of Oxa garments are based on the measurement of the thorax (mid-torso) at the bottom / just below the breastbone/sternum.
To determine your size:
You need a flexible measuring tape, string, or rope, at least 120 cm (4 ft) long.
Ask someone you trust to take your measurement. Measure without a top/shirt.
Measure your circumference at the bottom of the breastbone, where the rib cage joins together.

Measure in a straight, horizontal line. Tighten the tape so it doesn't slide down the back/front.
Lower your arms and elbows at your sides.

Note the nearest centimeter / half inch measurement.
To ensure the best fit for your Oxa garments:
Maintain a neutral posture. Relax your shoulders.
Breathe softly. Do not take deep breaths.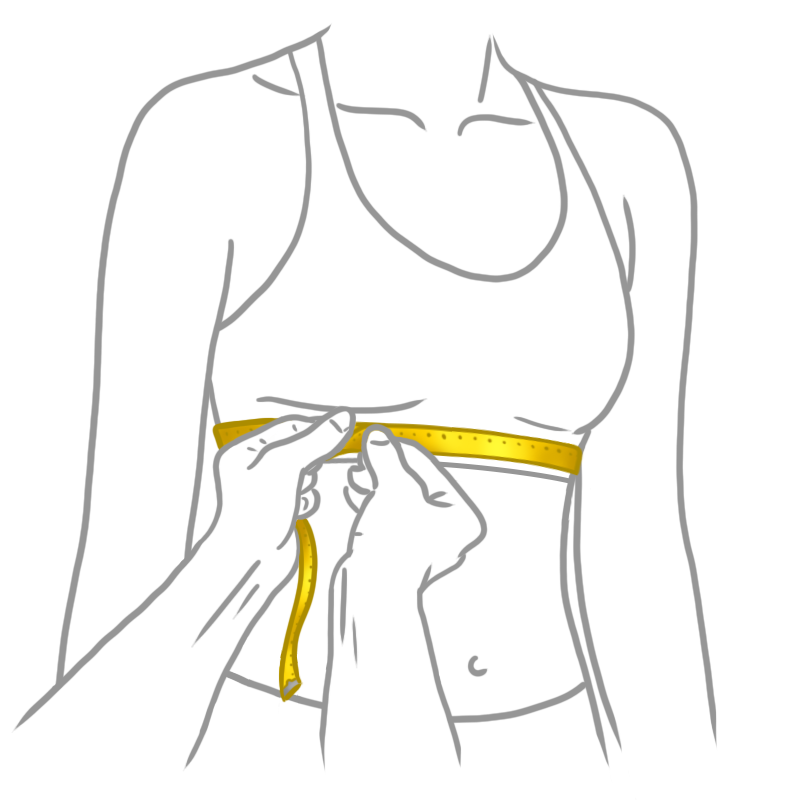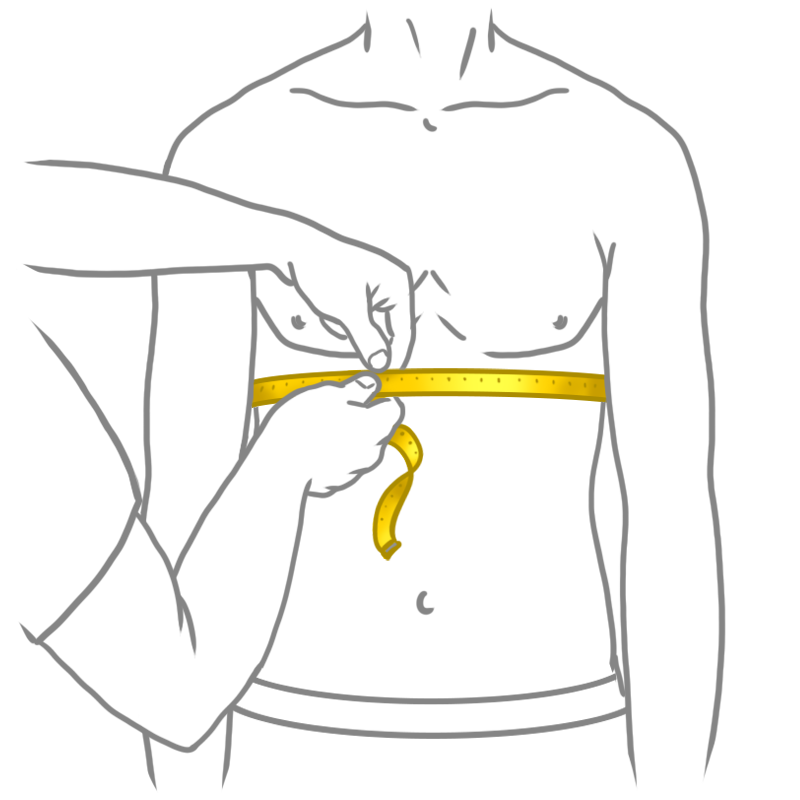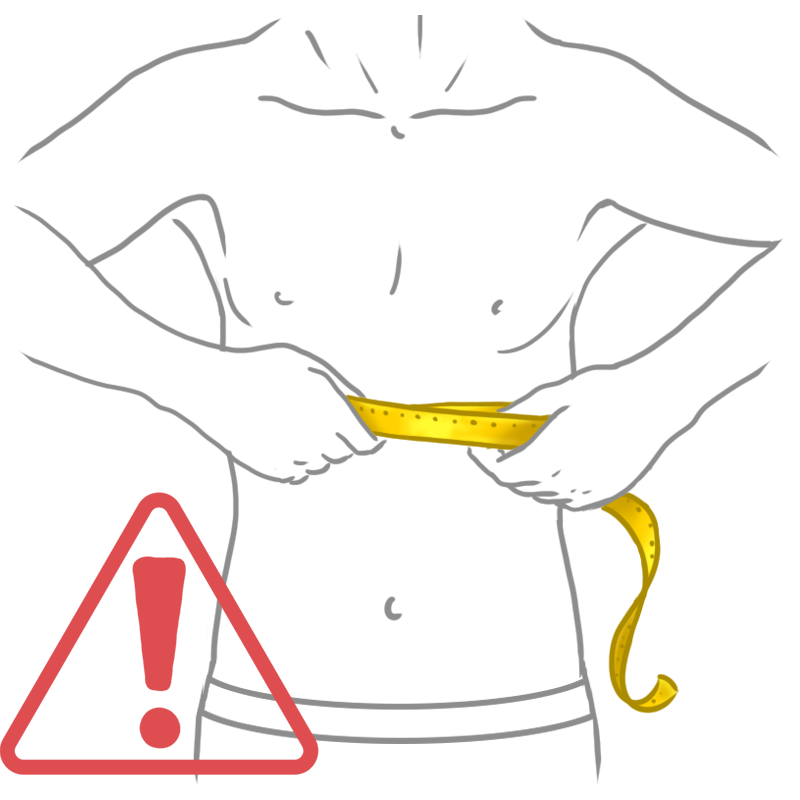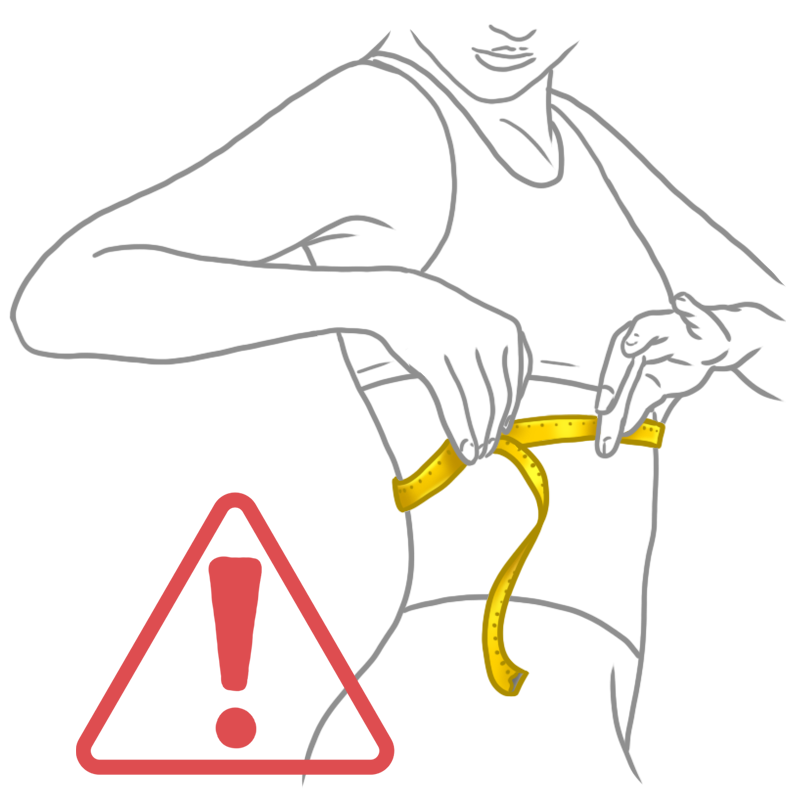 If you:
are

alone?

Use a mirror to check your posture and horizontal measurement. Measure twice to be sure.

use a string?

Mark the measurement by hand, and measure the string after removing it from your body.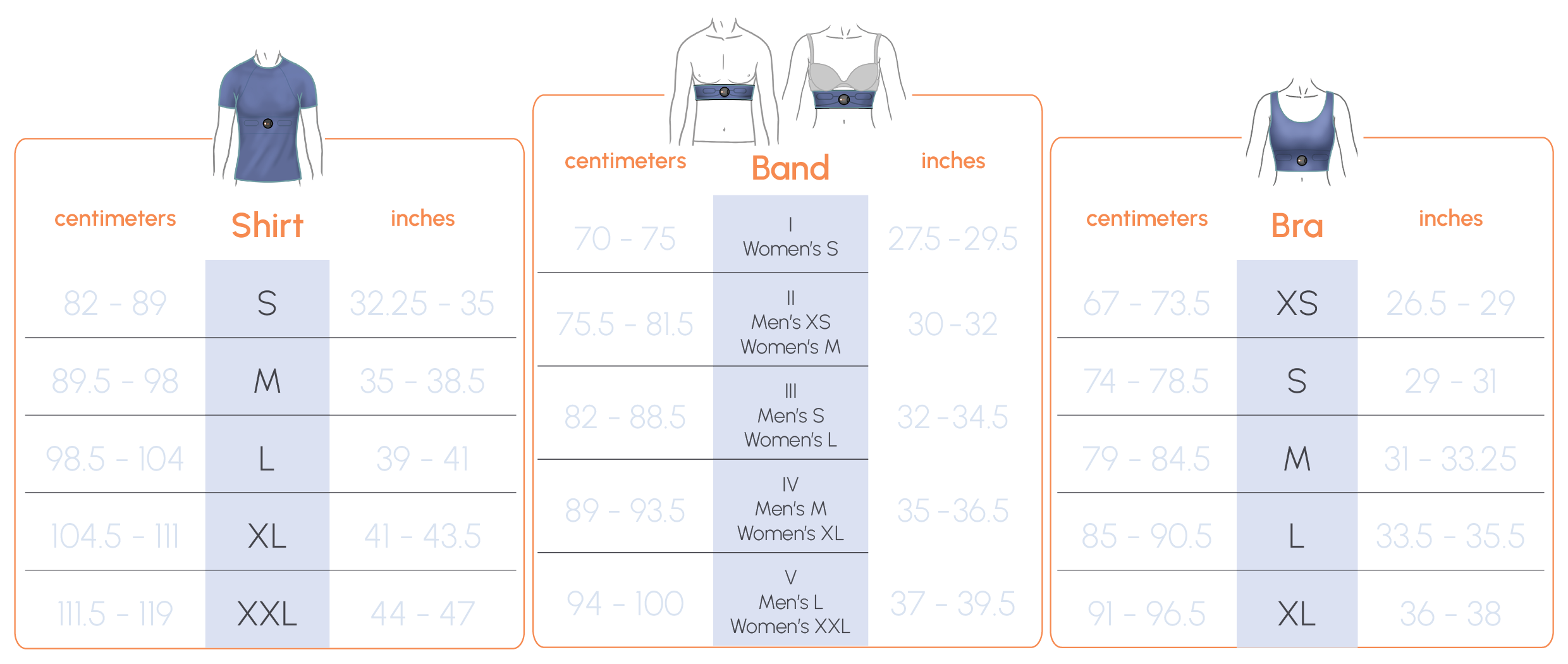 For all garments, if you are in between sizes or at the edge of a size range, we recommend choosing the smaller size, as Oxa should fit tightly for the most reliable and accurate biofeedback and vital data measurement.
Review the measurement instructions as a PDF.
The Oxa Shirt is designed and tested for men, with a size range between 82 and 119 cm (32.35 - 47 in). Sizes range from S to XXL.
The Oxa Bra is designed and tested for women, with a size range between 67 and 96.5 cm (26.5 - 38 in). Sizes range from XS to XL.
The Oxa Band is unisex, with a size range between 70 and 100 cm (27.5 - 39.5 in). Sizes are numeric, including I, II, III, IV, and V.
Oxa's Night & Day and Night & Day Trio Bundles contain multiple garments, such as an Oxa Band and an Oxa Shirt or Bra. The Bundles are available in specific size combinations based on a single person's measurement.
To determine your bundle size, take your measurement and then check the size chart for the relevant garments: either band and shirt or band and bra. For example, the Oxa Bra size M (79-84.5 cm) can only be combined with the Oxa Band size II (Women's M - 75.5 - 81.5 cm) or III (Women's L - 82 - 88.5 cm), depending on your measurement. If your measurement is 80 cm, you should choose the Bra M / Band II (Women's M) combination, whereas if your measurement is 83 cm, you should choose the Bra M / Band III (Women's L) combination.
Why is it so tight?
Oxa measures your breath and heart signals directly at the surface of your skin and works best with a close-fitting connection when the electrode sensors rest snugly on the thorax (mid-torso).
What if you don't have my size?
The first generation of Oxa will be limited to the ranges listed above; for other measurements, Oxa looks forward to our growth together.