Various factors can affect the quality of Oxa's heart and respiration signals. Pay attention to Oxa's care recommendations, and follow these suggestions to correct a missing or inconsistent signal.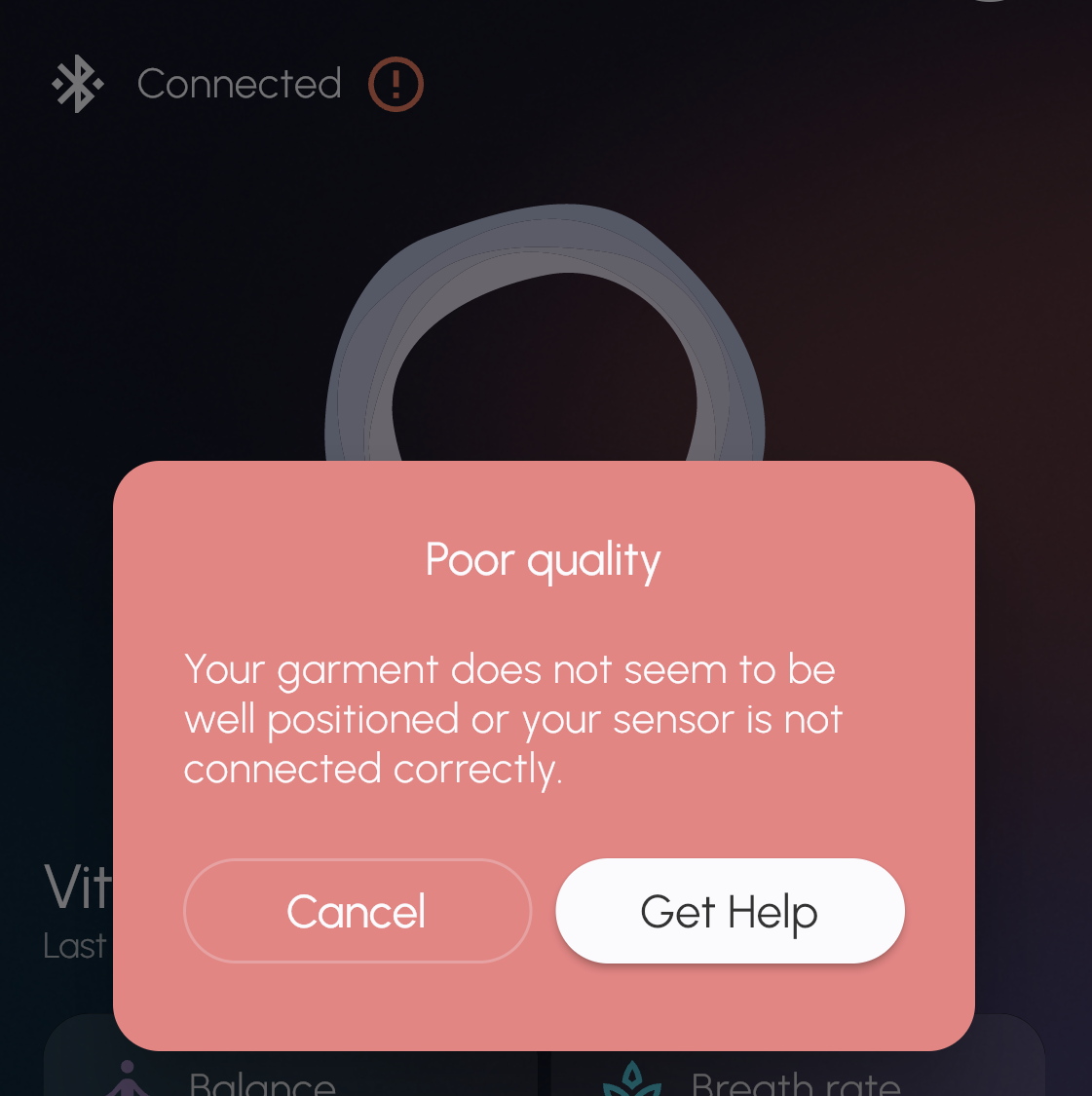 Oxa may indicate a poor quality connection with a notification,
or you may notice signal irregularities during an exercise.
In addition to the movement of Oxa's rings during an in-app exercise, Oxa displays your vitals, charted in real-time. Swipe left to see graphs of your breathing depth, heart rate, breathing rate, HRV, calmness, and/or ECG.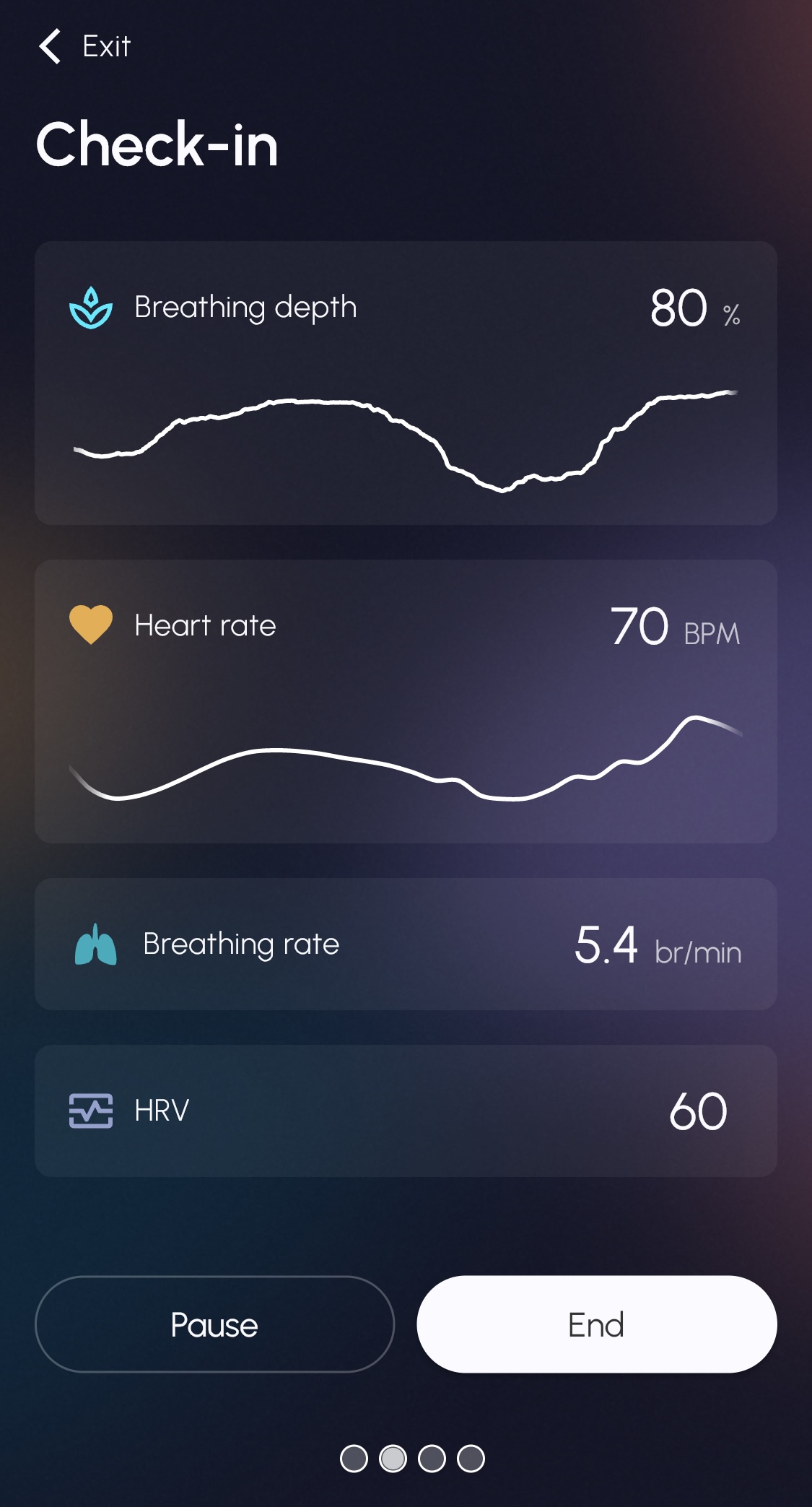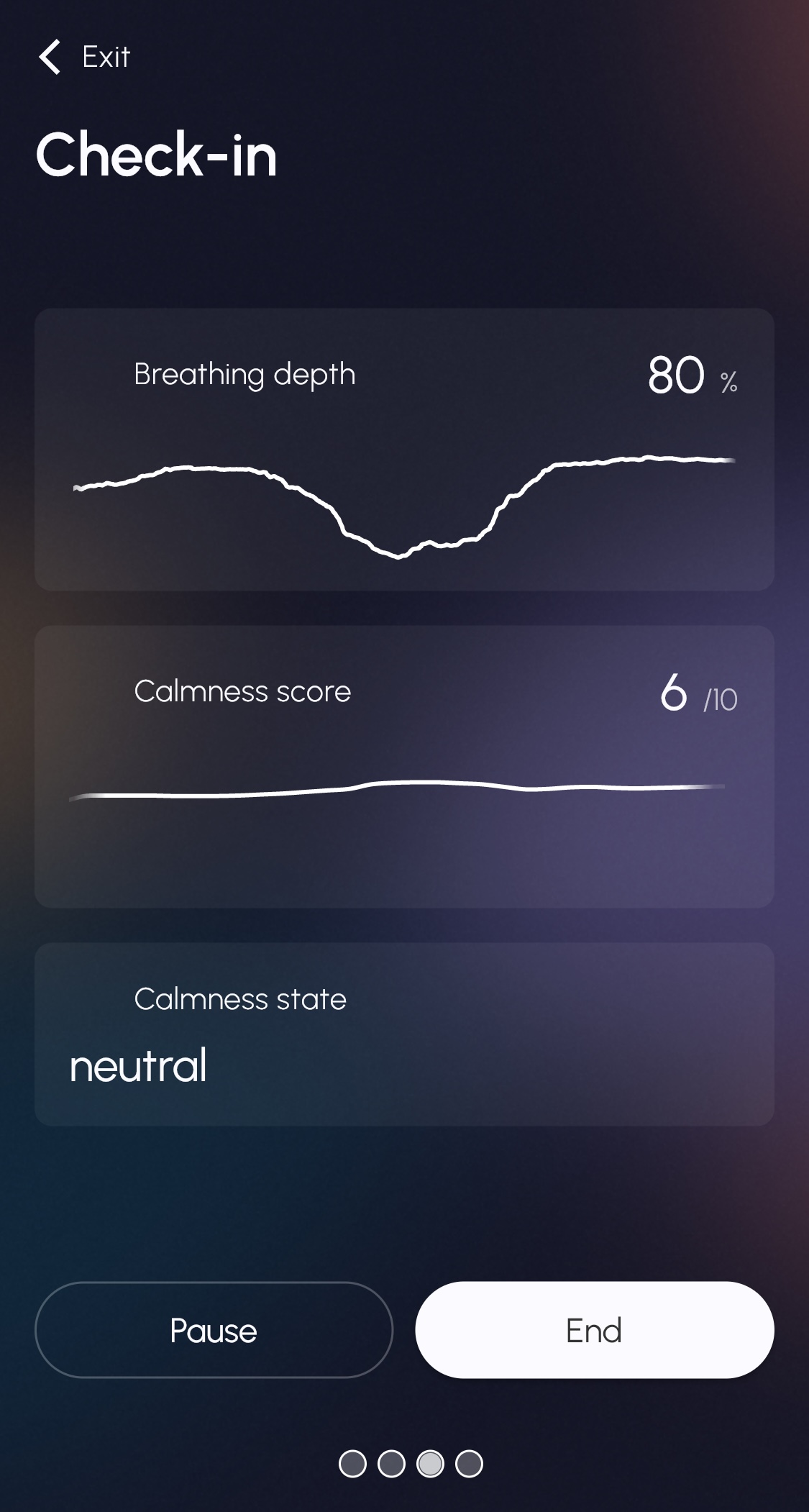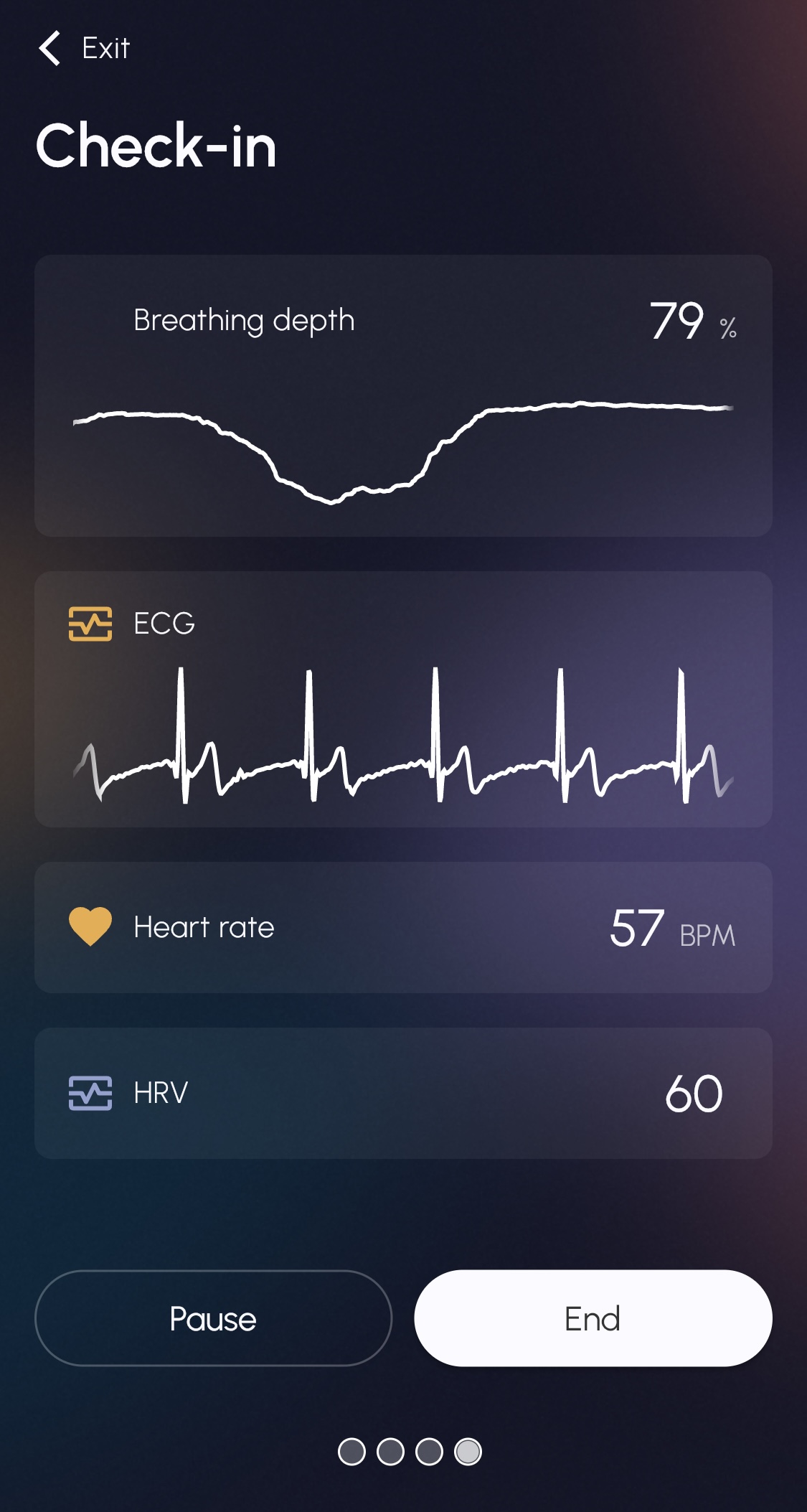 The vitals displayed will vary by exercise,
and the check-in exercise displays all available vitals.
To check the signal quality:
Start an exercise. If you just want to check your vitals without receiving audio guidance, go to the Home/Me screen and select "Check in with your body." Start a check-in for 1 minute, 1 hour, or a flexible amount of time.
Swipe to the left of the screen. Different data graphs presented, in addition to the breathing circle increasing and decreasing.
Check that your breathing depth moves up and down as you breathe and that the heart rate has a stable (uninterrupted) connection.
When you are in an exercise, Oxa will verify the fit and position and inform you if the fit is not correct.
If both ECG (heart rate) and RIP (breathing) signals are not working:
Check that all 4 sensor pins are connected to the garment.
If the ECG (heart rate) signal is not working:
Check that the electrodes are pressed flat against your skin.

Before putting on the garment, check that the electrode surface is clean.

Use a piece of tape or lint roller to remove dust/lint.

Gently rinse the electrodes inside the garment with water or isopropyl alcohol (IPA).

Alternatively, if you're already wearing the garment, wet the skin underneath the electrodes with a small amount of water.

Reposition the electrodes so that they rest on the thorax, above the abdomen and directly below the breast.
If the RIP (breathing) signal is not working:
The garment may be too loose.

Check that the respiration loop is in contact with the skin throughout the chest circumference (front and back).



Check if there is a signal.

Wear the garment and connect to the app.

Start a flexible check-in.

Swipe to the left to see your vitals displayed in real time.

Gently pull the respiration loop to simulate the torso expanding and contracting. Is the movement recognized by a change in the breath measurement?

A gentle wash (no tumble drying) may also restore the garment to its original size.

The respiration loop may have fallen too low on the torso. Check the position of the electrodes and respiration loop. Make sure the electrodes remain on the thorax, above the abdomen and directly below the breast.