Understand the status of your Oxa sensor by shaking the sensor awake and checking the LED indicator's color and pattern. Review the steps below if your sensor is fully charged and still has issues connecting to the app or receiving a signal when connected to the garment.
Charging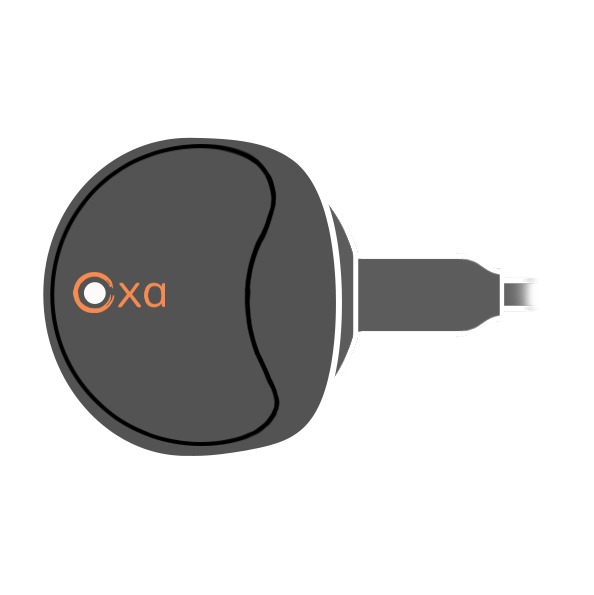 Check the battery level of your Oxa sensor by observing the LED or the status indicator in the Oxa Life app homescreen. If the LED does not blink when you shake the sensor, or if the LED blinks red or orange, charge the sensor with the included USB-C to USB-A charger.
Bluetooth connection
If the sensor's LED shows solid blue, the sensor has established a connection to the Oxa Life app. If the sensor is not visible in the Oxa Life app, check that the sensor is connected to the current phone and not another device.
To reset your sensor's connection to the Oxa Life app:
In the Oxa Life app,

go to "My Devices" and "Forget Device".

Close the Oxa Life app

Unpair the device in bluetooth settings

iOS: Select Settings > Bluetooth > "Forget This Device" from "My Devices" list.

Android: Select Settings > Connections > Bluetooth > "Unpair" device from "Paired Devices" list

Go to Oxa Life app and try reconnecting the device
To reboot the sensor: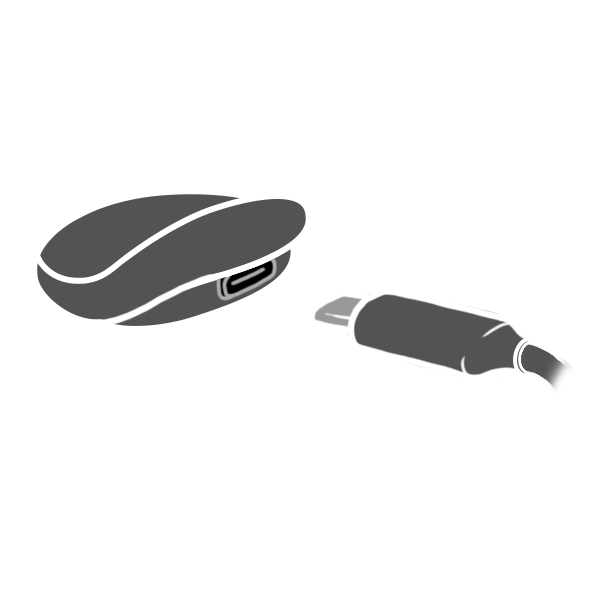 Connect the sensor to a USB-C charger. The sensor automatically resets and starts charging.

Charge the sensor.

Disconnect the sensor from the charger before connecting the sensor to your Oxa garment.
Update the sensor firmware
Oxa releases firmware updates based on user feedback, experience, and to introduce usability improvements. The Oxa Life app indicates the availability of a new firmware with a green icon next to the battery level on the home screen. Select the battery icon, and follow the app's instructions to update the firmware.
NOTE: Do not use the "firmware update" in the "My devices" menu to update the sensor firmware. This method requires a file to be stored on the phone.
If the firmware update fails, try to update the firmware again. Contact Oxa support if the firmware update continues to fail after multiple attempts.
If a sensor's LED blinks blue a few times every 30 seconds, you won't be able to connect the sensor to the Oxa Life app and the sensor may be faulty. Please contact us if your sensor LED blinks blue a few times every 30 seconds.