Firmware updates
Oxa releases firmware updates based on user feedback, experience, and to introduce usability improvements. If an update is available, the Oxa Life app will offer you the option to update the sensor firmware. If you decide not to upgrade the sensor firmware, we cannot guarantee proper functionality after six months.
The latest firmware version is 5.8.4.
To check the firmware version:
Open the Oxa Life app.
Open the Me tab.
Select your profile in the top right corner. The Settings window appears.
Under Application settings, select Oxa Sensor.
Tap the sensor name to connect to the sensor.
Select the ( i ) icon. The firmware version is displayed after "SW", e.g. 5.6.0+22120800.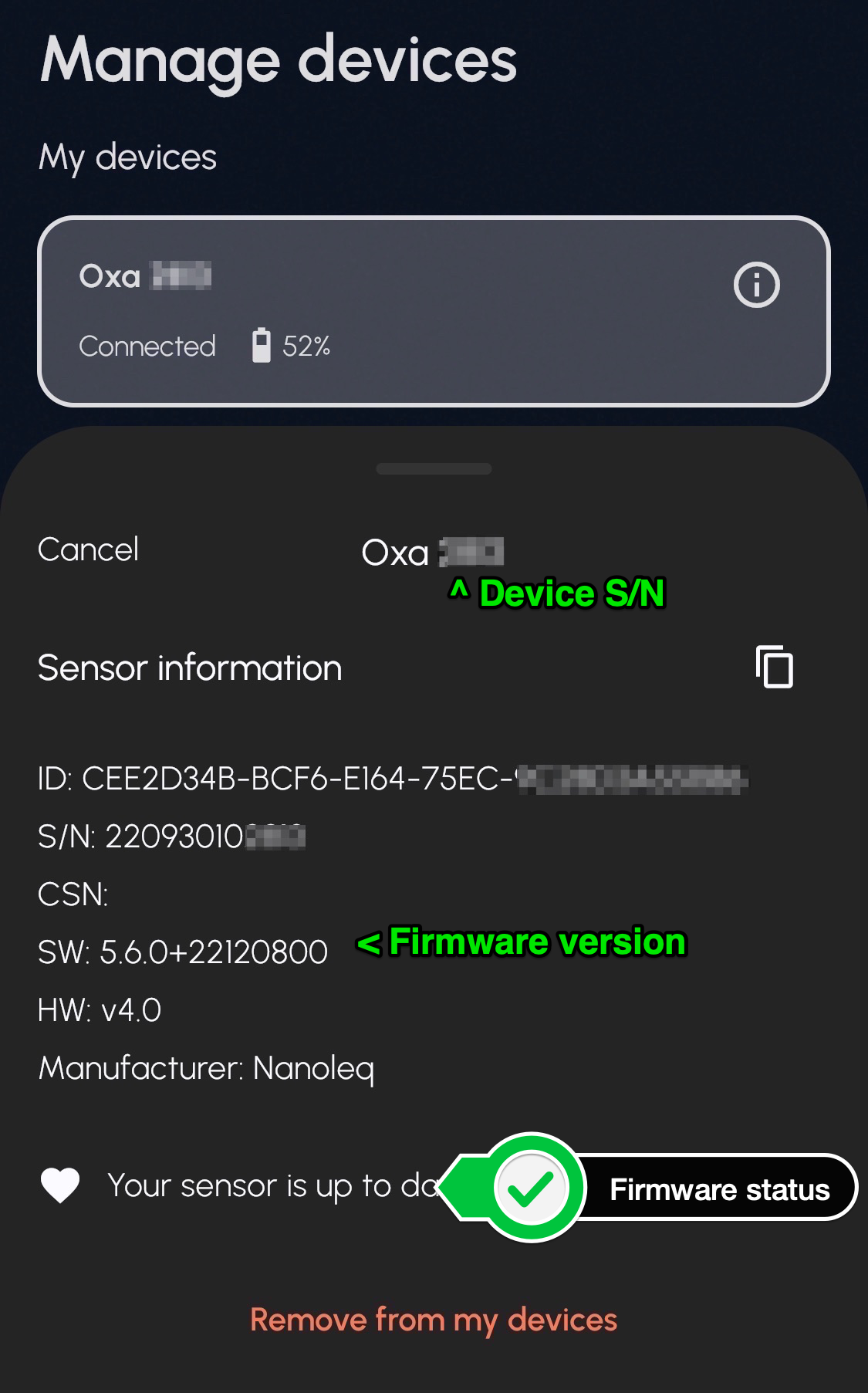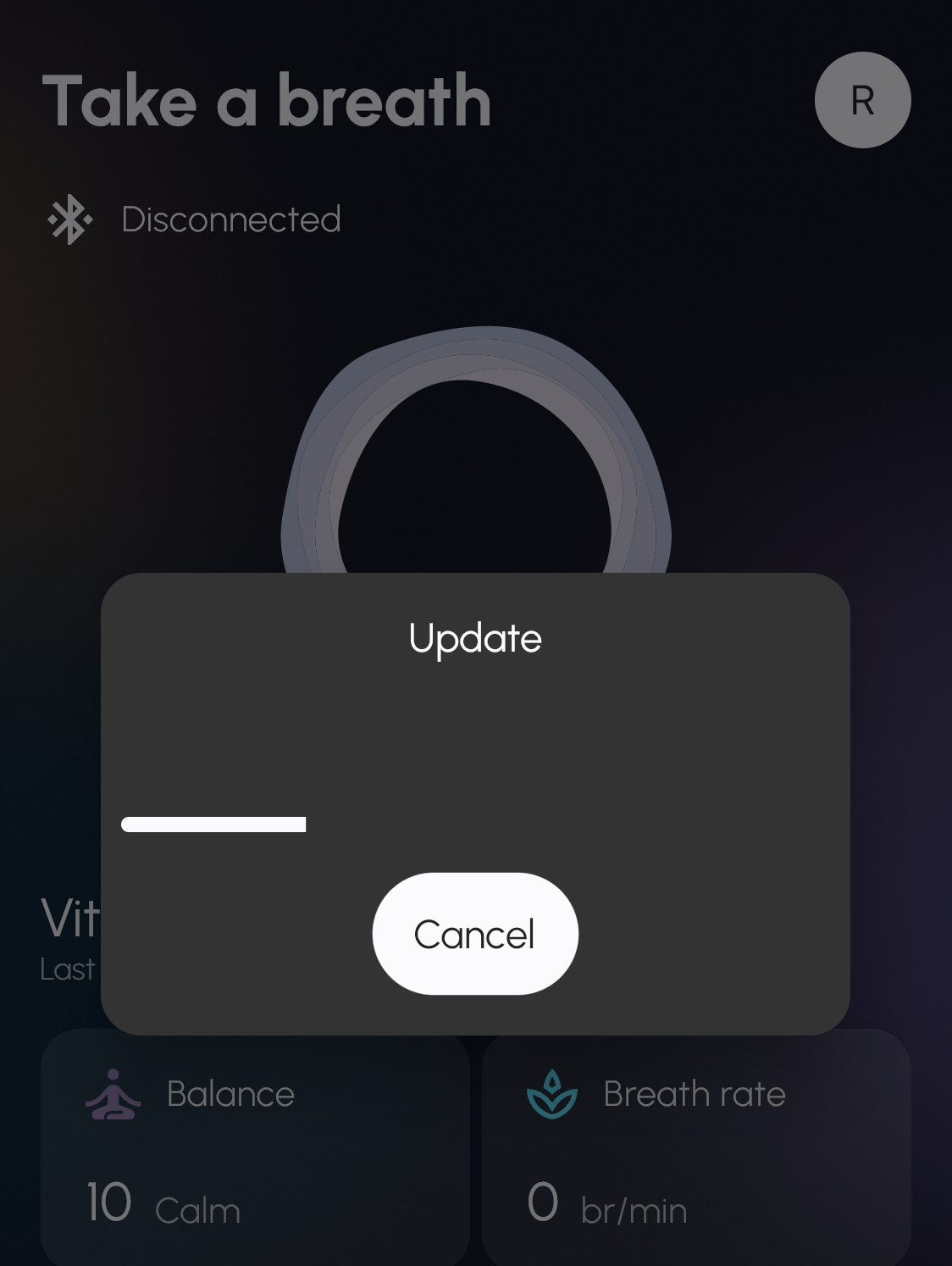 The Oxa Life app indicates when a firmware update is available and when the firmware is being updated.
Sensor care
Wipe the Oxa sensor with a gentle cloth to remove dust or debris.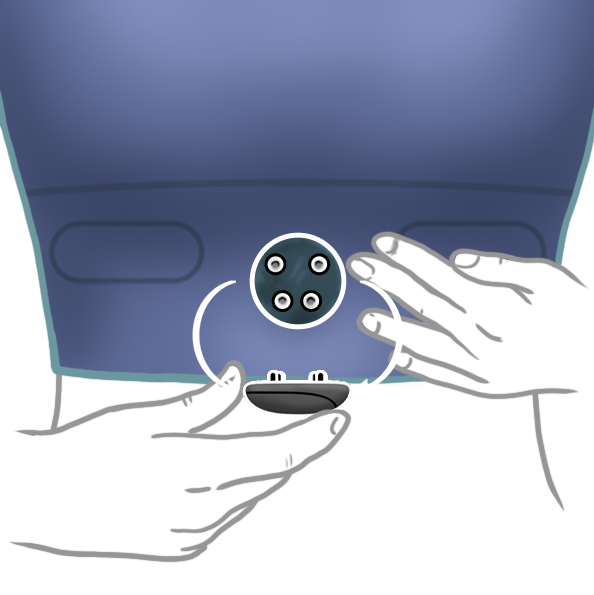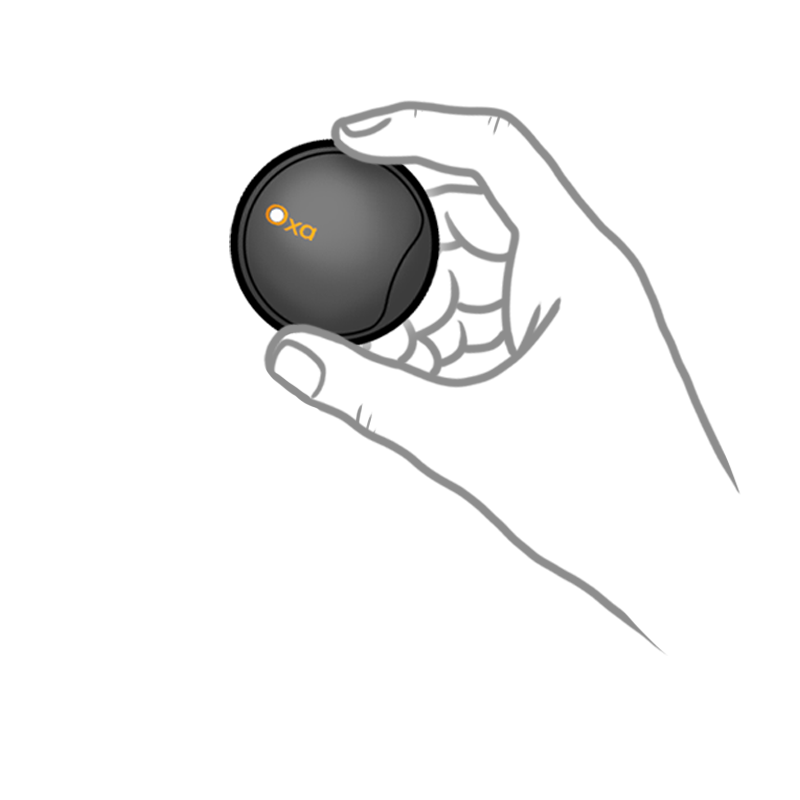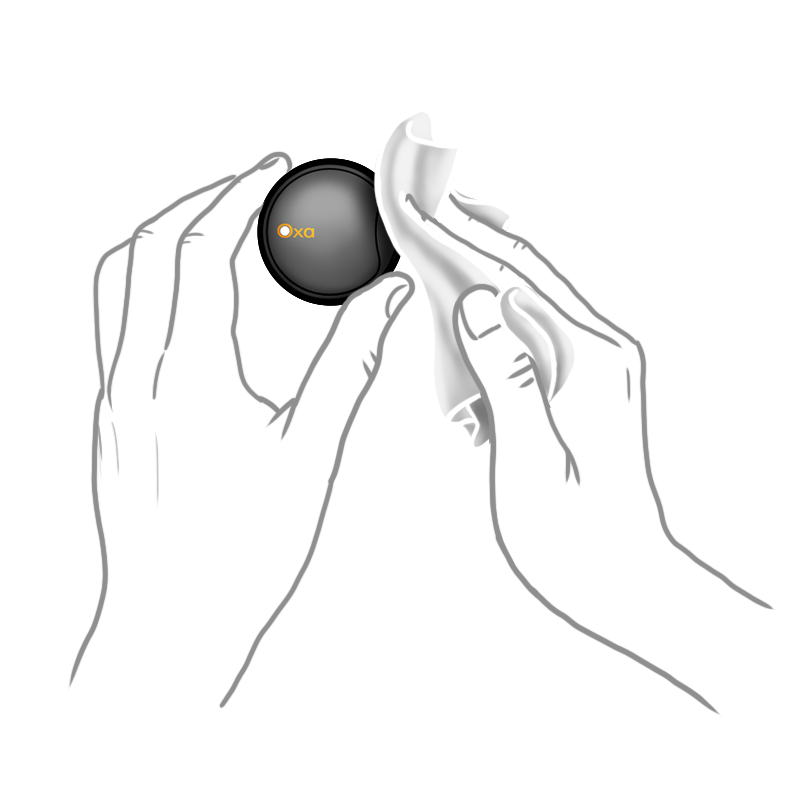 Do not use aggressive cleaning substances such as alcohol or bleach to clean the sensor or sensor casing.
WARNING: Oxa's sensor is a small component, which presents a risk of swallowing and choking to small children. Keep out of the reach of children under the age of 36 months. Seek immediate medical attention if you know or suspect that a child has swallowed the sensor.
WARNING: When connected to a power source, the device processes electric current and presents a risk of electric shock. Never charge the Oxa sensor while wearing it. Remove Oxa from your body before charging. Disconnect the charger before wearing it.
Charging the sensor
Fully charge the Oxa sensor before use. The Oxa sensor battery is rechargeable and lasts for about 30 hours before needing to be recharged. Recharging the Oxa sensor takes about 2.5 hours.
Refer to sensor's status light menu to understand the color and blinking patterns of the LED status indicator, including the battery level.
To charge the sensor:
Lift the silicone ring to access the USB-C port.

Charge the sensor by connecting it to a USB charger or power adapter using a USB-C to USB-A cable. The sensor's LED is red while charging.